Maintenance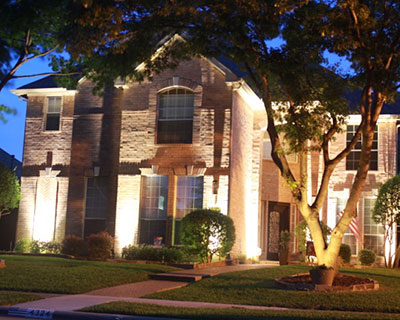 While Low Voltage Exterior Lighting is very low in maintenance with long last LED lights, a custom designed maintenance program can significantly extend the life of the low voltage lighting system. Most plans focus on keeping the lights adjusted in their intended original positioning, keeping them clean and free of moisture and debris and replacing any LED low lights that may need replacement. Warranty assurance is sometimes the case in theses rare cases.
PROACTIVE OUTDOOR LIGHTING MAINTENANCE
Thanks to worry-free maintenance, our outdoor lighting systems require no energy from you. Don't worry. You won't be giving up your weekends or even a minute of your time taking care of your professional outdoor lighting system from Outdoor Lighting Perspectives. When we say worry-free maintenance, we mean just that: we take care of everything.
With the purchase of your system, you receive one year of free maintenance.
You won't have to adjust a fixture or change a single light bulb. Just sit back and enjoy the view. If there's a problem? It's our problem, not yours, and we'll be there promptly to take care of it.
After the first year, you can extend the peace of mind with our Annual Maintenance Plan (AMP), which is the most protection comprehensive of its kind. It's like enjoying sunrise and sunset. You experience soft, beautiful outdoor lighting - and you don't have to lift a finger.
LED lights are energy-efficient, providing a savings of 80% in electricity cost.
LED lights carry a 5-year manufacturer's warranty, versus the 1-year warranty of halogen lights. There is no service charge for bulb replacement during warranty coverage, and clients are able to deal with Luna FX Lighting directly rather than the manufacturer.
LED lights allow for a higher level of flexibility of installation and design. In addition, wattage can be easily adjusted after installation.
Because of recent technology, LED lights provide the same look and feel to the naked eye as halogen lights.
We Provide Services to the Dallas/Fort Worth Metroplex, TX area: